Posted by Edward W. on Jul 20th 2018
Big Kratom is now Accepting eCheck Payments
We are excited to announce that we are now accepting eChecks as our default payment method with the industry leader in online check processing, GreenMoney!
What is an eCheck?
An eCheck is an electronic version of a paper check that is used to make payments online.
Anyone with a checking account can pay for their order with an eCheck. It's very fast, simple and completely secure. The same security is used as if you were paying with a credit card.
How do I pay with an eCheck?
Add your items to your cart. To view your cart click cart or the white circle on the top right of the page.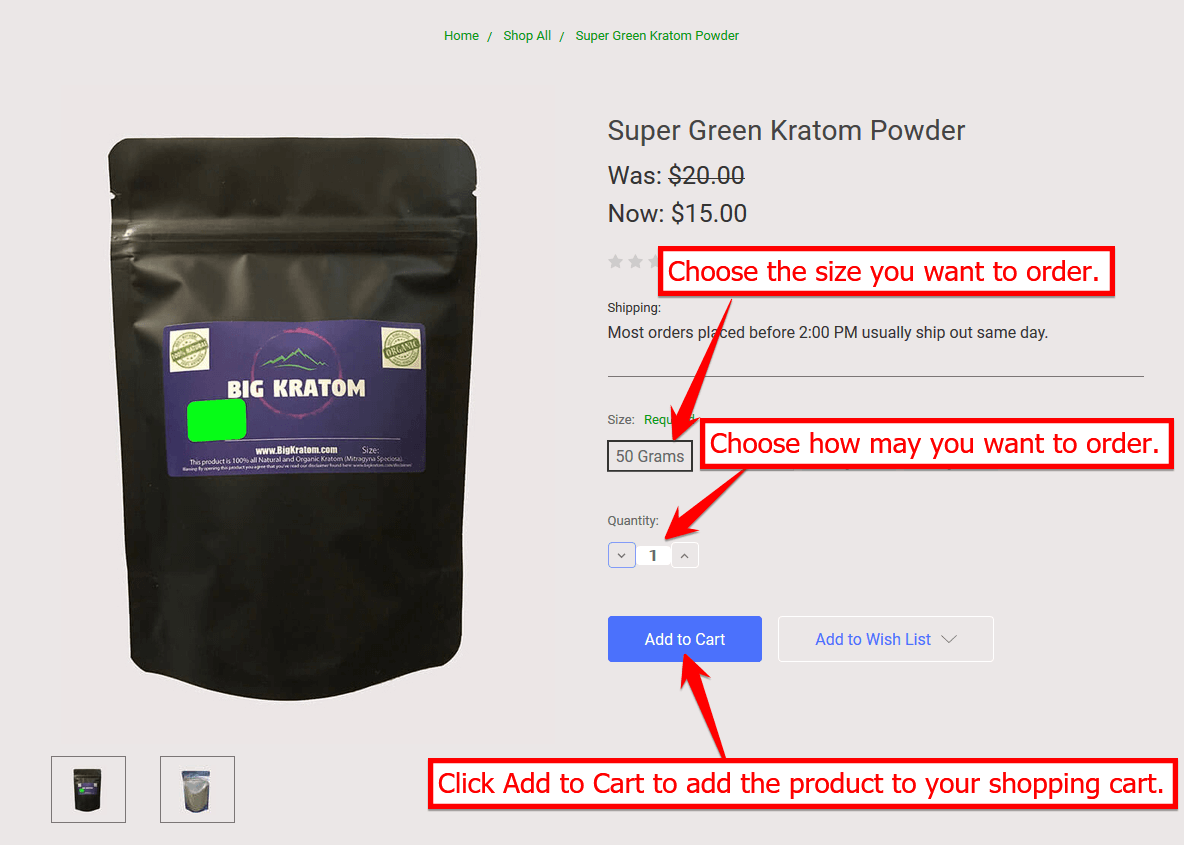 Proceed through the checkout like normal entering in your billing and shipping information. Please make sure your billing and shipping information is correct or you may experience delays in shipping. Make sure your email address is correct, this is where your tracking number and shipping status updates are sent.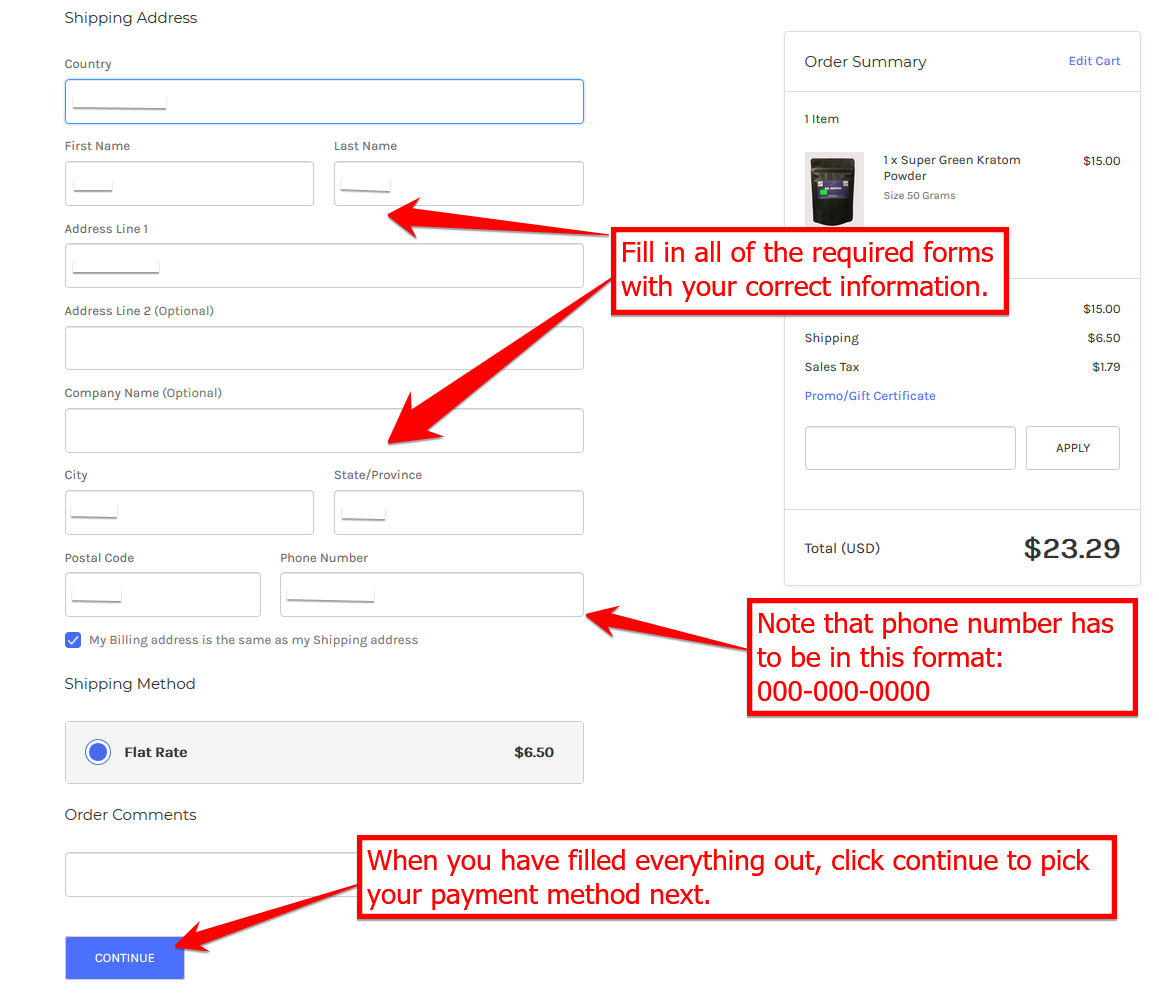 GreenMoney(eCheck) is already selected as the default payment method.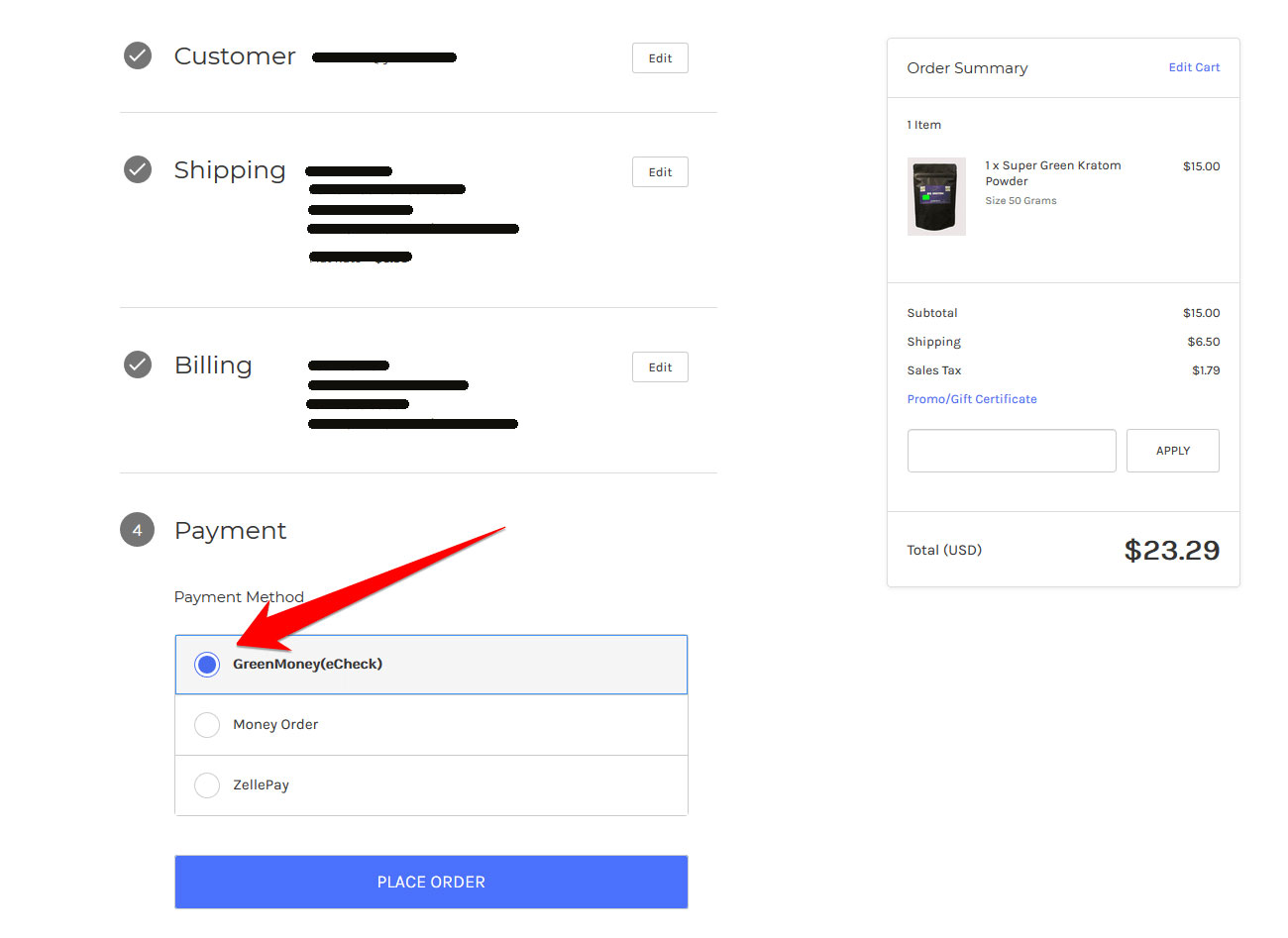 When you push the Place Order button, you will be directed to the secure GreenMoney page where you enter your checking account number and routing number in the two boxes provided. Make sure everything is entered in correctly or you may experience delays in shipping.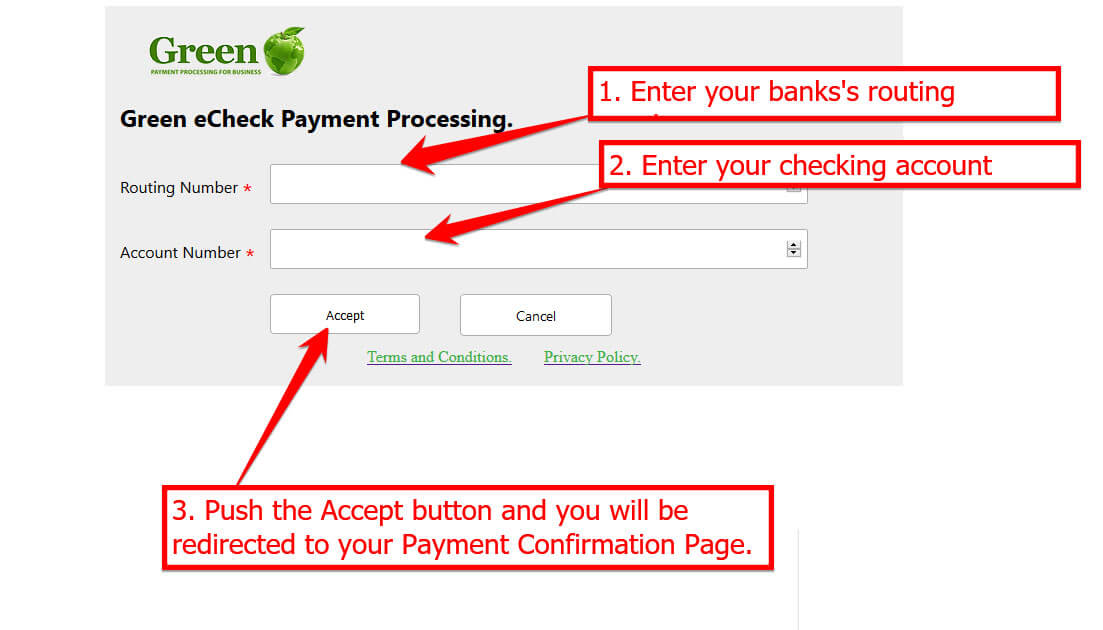 Your Routing number and Account number can be found on the bottom left side of your check or by logging into your online bank checking. You do not need the check number.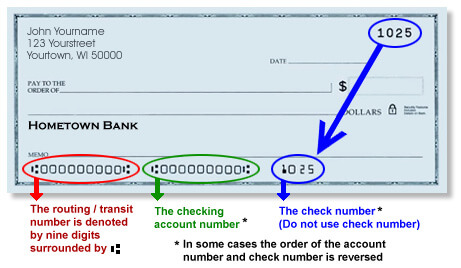 Click Accept and you should be redirected to your order confirmation page.
Go to the BIG KRATOM store homepage to start shopping our BIG selection of kratom powders!
Please note that your account and transaction information is protected by our secure website protocol (SSL) with the same security used to process credit cards. Your payment information is never sent to Big Kratom, it's securely handled by GreenMoney, the leader in eCheck processing. We never see nor handle this information.